Home

/

About Us | Art & Frame Source
Art & Frame Source

is proud of its heritage—38-years strong, American-made, and still bringing original art looks to you at competitive prices!
With Art & Frame Source, you have the advantage of working with an industry leader in creative design. YOU will be presented with hundreds of new products four times a year, reflecting current trends in style and color as well as new artistic techniques.
You have a design workshop with over 14,000 proprietary images that reflect transitional, contemporary, and traditional styles.
Because we own all of our images, you have the freedom to change color and size to create a signature look for your project.
Our artists attentively hand-embellish your meticulous recreations to match your art sensibilities.
You will be delighted with our fast turnaround.
Art & Frame Source is a company you can be proud to work with.
We regularly work with our experienced design clients who provide their expertise to commercial, hospitality, senior living, model home, and resort installations.
We are environmentally responsible. We use 'treeless' paper cotton for our art, as well as recycled products and water-based paints. Our factory incorporates energy-saving practices into production and conscientiously recycle materials whenever possible.
We provide employment opportunities through a wide range of atypical agencies such as AARP, Mental Health Association, ARC's prison release programs, and church missions.
Our mission is to far surpass your expectations. We look forward to designing with you!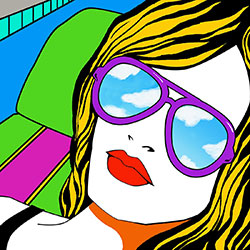 Browse
Art & Frame Source

Follow us on Instagram